Here is a list of techniques that have worked for me in preventing foot pain. I am not a doctor, so these are simply suggestions. As always, the best advice I can give is to seek help from a medical professional in the event of injury, pain, or uncertainty.

Go barefoot as much as possible. Our feet are designed to be spread out, not confined in shoes. By walking around barefoot (or in socks if you must), it allows the anatomy of the feet to work they way they are supposed to. Try walking on different types of surfaces as well - grass, carpet, tile, concrete, etc. being careful for safety.

Roll out your feet with a tennis ball. The feet literally hold up the entire body, it's time we show them some love! I suggest rolling out the feet multiple times a day, especially BEFORE and AFTER a run or walk. It doesn't take long and you don't want to be aggressive with the technique. Firmer pressure does not make the body release faster, it can actually make it tense up more.

Build strength in the arches of your feet. The arches of the feet help give you the "spring in your step." In order for that to happen, it needs to be in good working order. One simple way to do this is to pick things up off the ground with your toes (like a marble or a pencil). By creating that curling motion with the foot, you are activating the muscles on the bottom of the foot and giving them strength.

Give some love to your ankles. The ankles spend most of their time in a 90-degree like position. They have the ability to move in more ways than that, haha. Let's give them a stretch and loosen up the front of the feet while we're at it. If you don't do these movements very often, please go slow, they can be a doozy.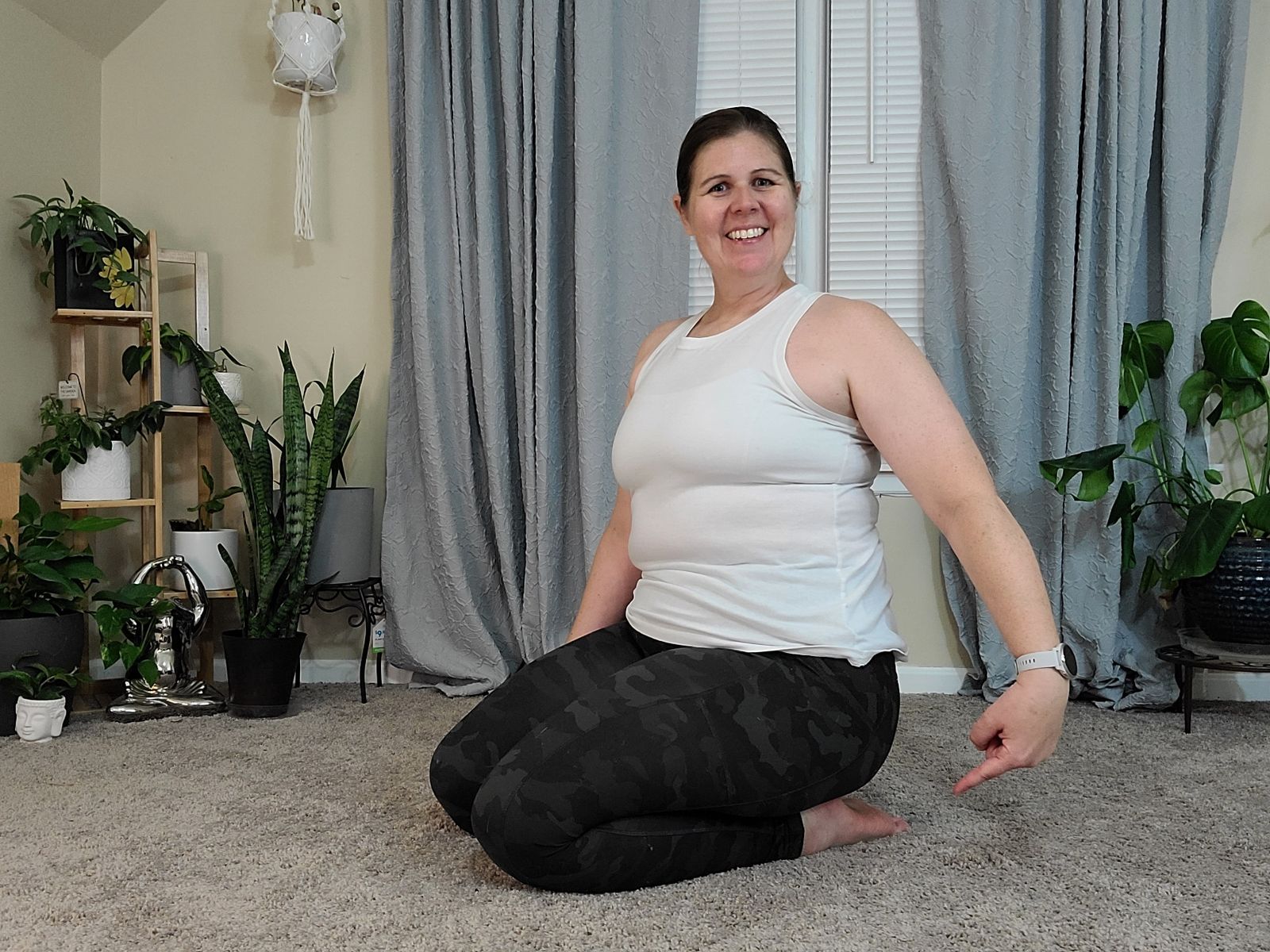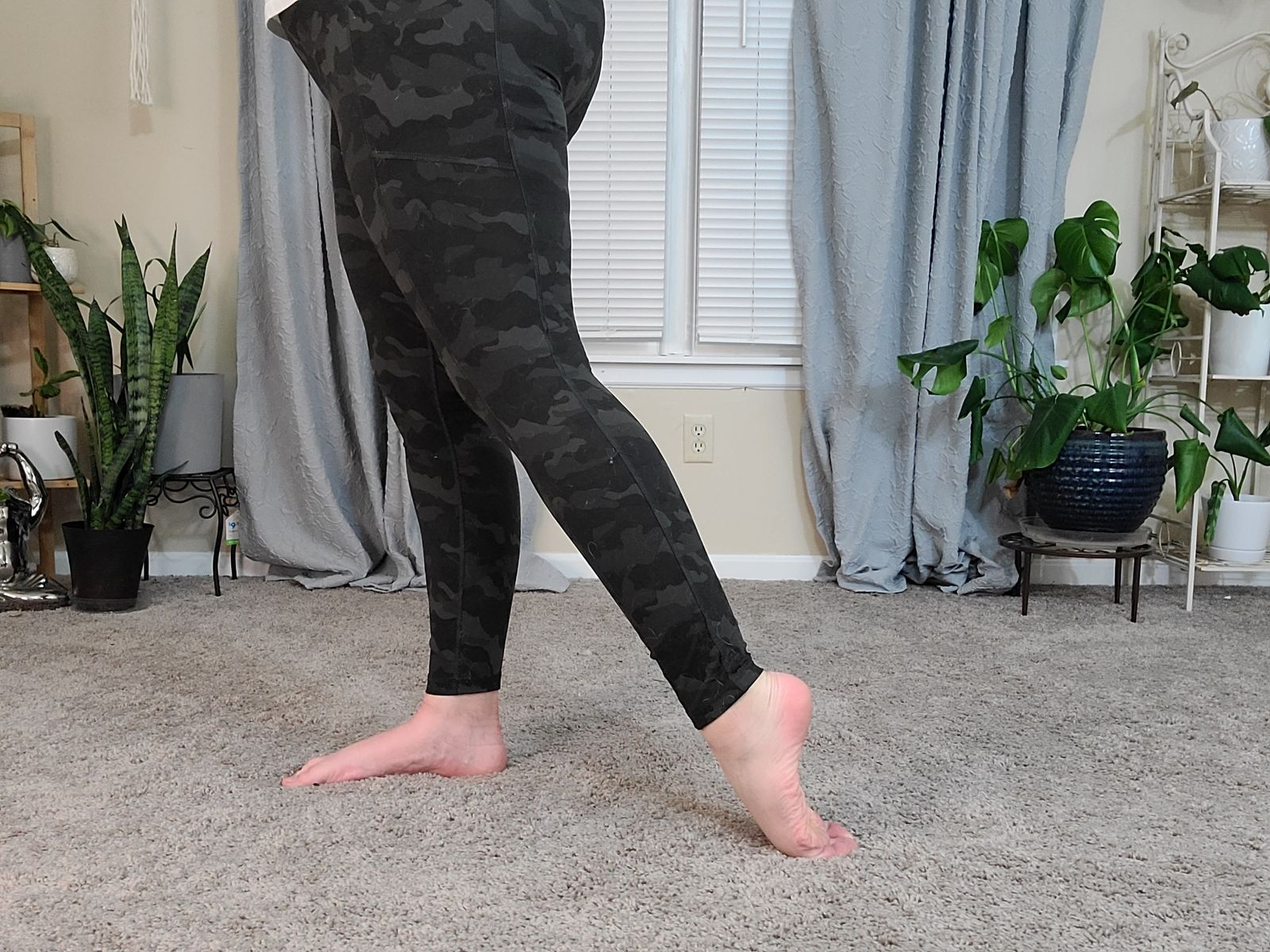 Do Myofascial Release on your calves. This is a fancy way of saying some sort of massage technique to the muscles and fascia. For me, I like to use a tennis ball on a block (see picture). This gives me the most benefit because I can get into the muscles at better angles. Other techniques could be foam rolling, using a Stick Roller, or self massage. What this does is allows the calve muscles to glide more efficiently. Smooth moving muscles = less risk of injury.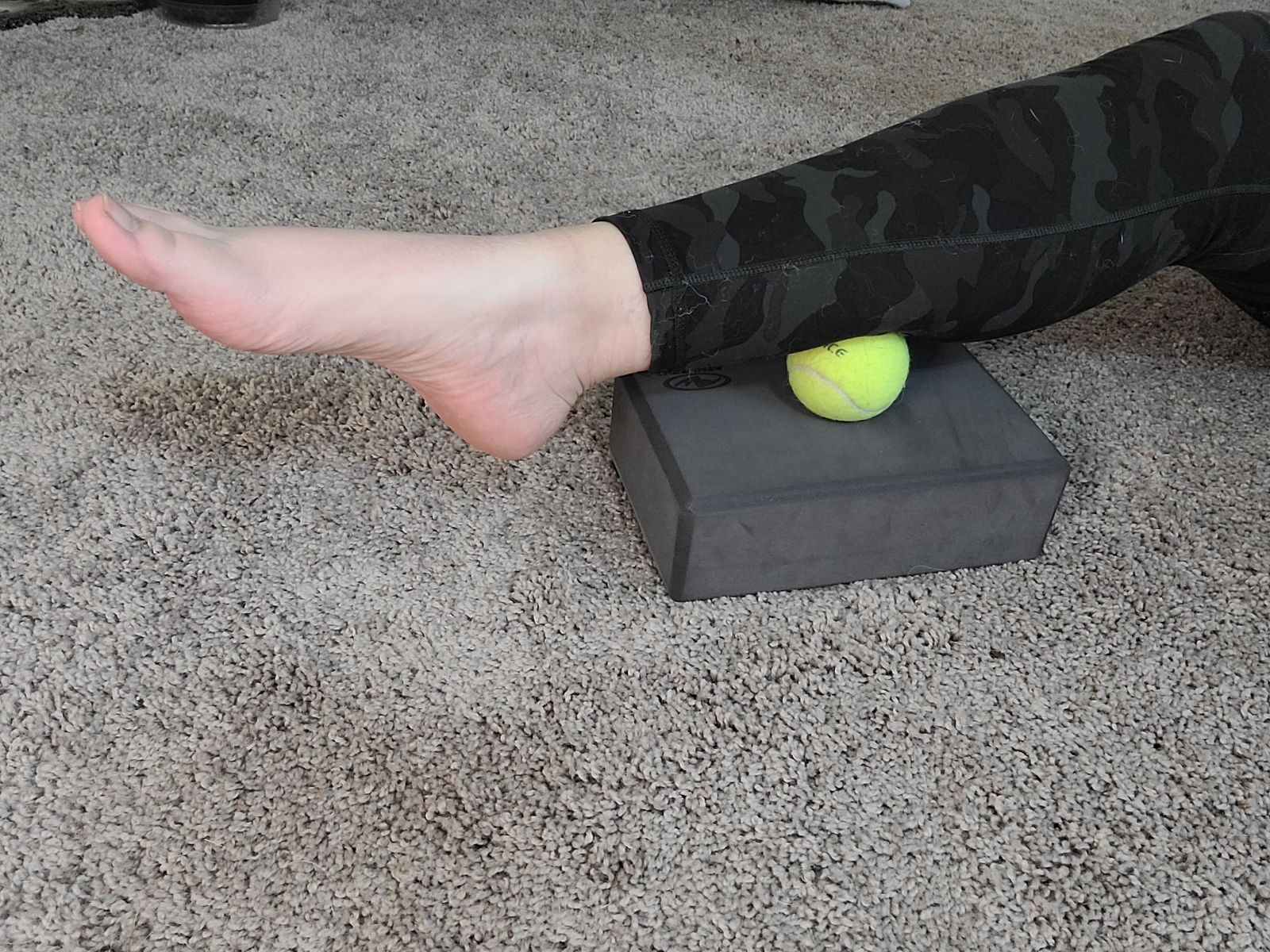 Stretch your calves - a lot. When the calves get tight, they wreck havoc on the entire system. They start recruiting other muscles around them and fatigue sets in. The next thing you know, your feet, knees, and low back hurt. Here are several different types of stretches. I encourage you to try them all, but do what you can. Hold each stretch for several breaths and do them multiples times a day. For example, I usually do my stretches when I let my dogs outside.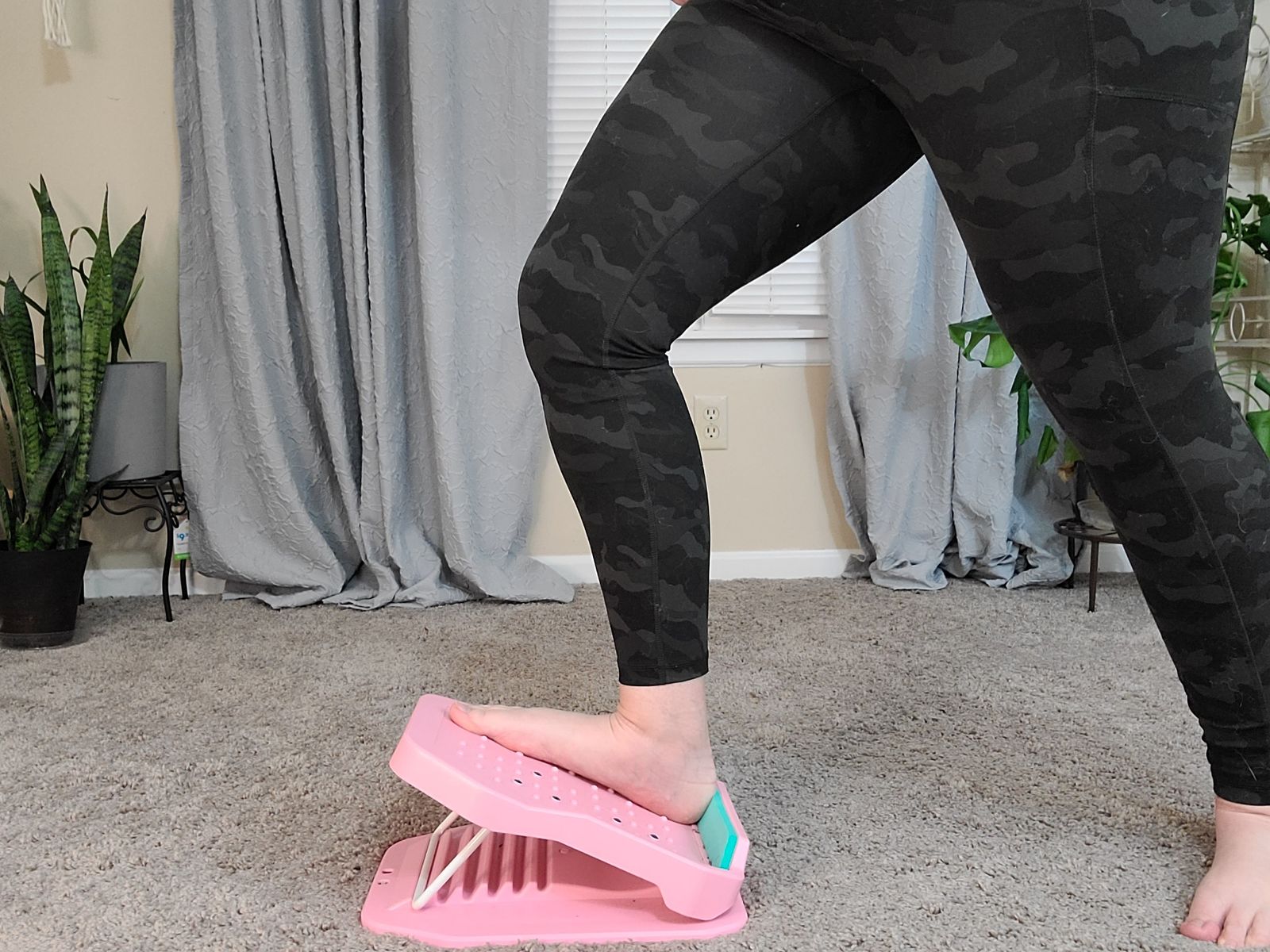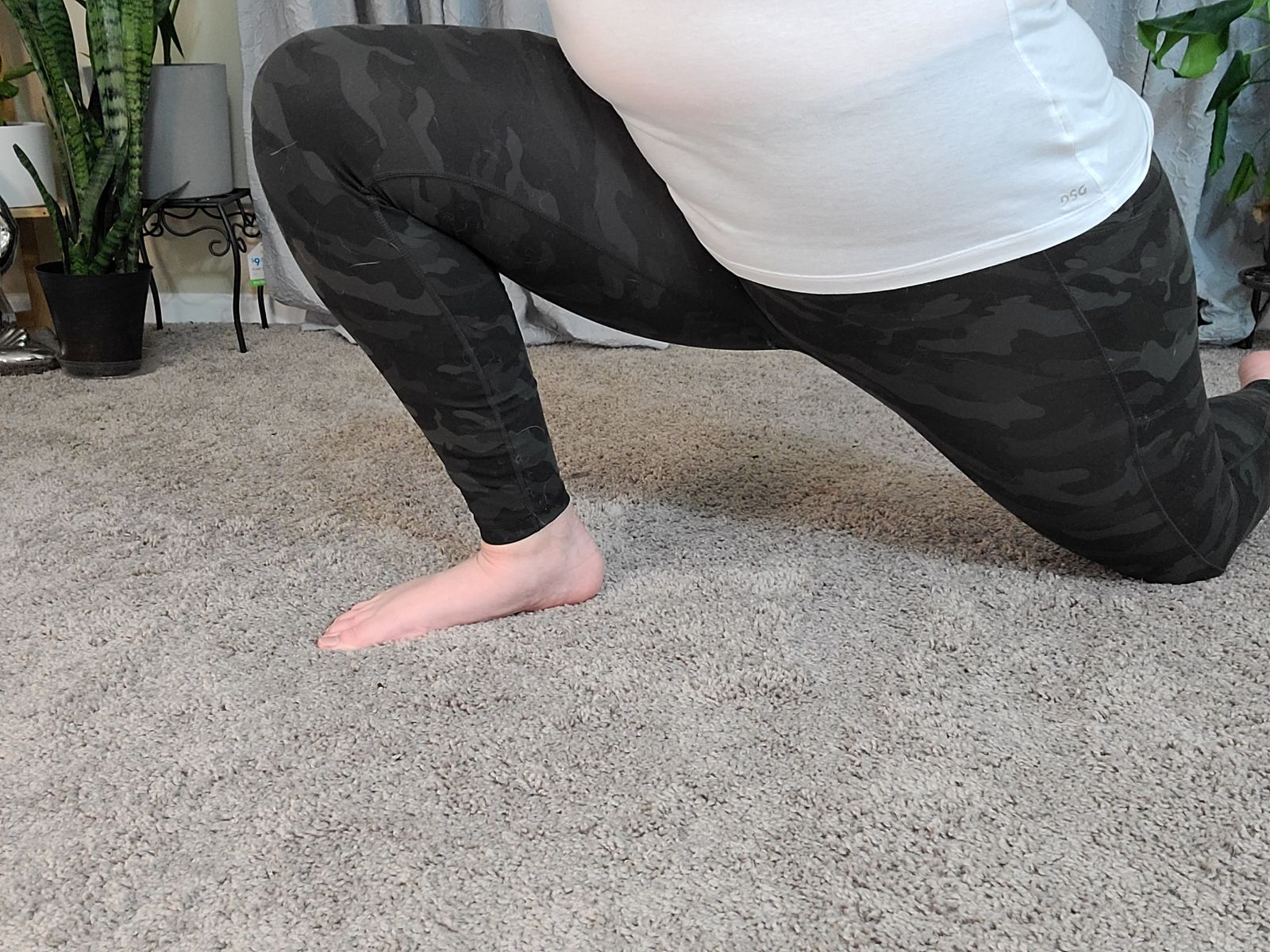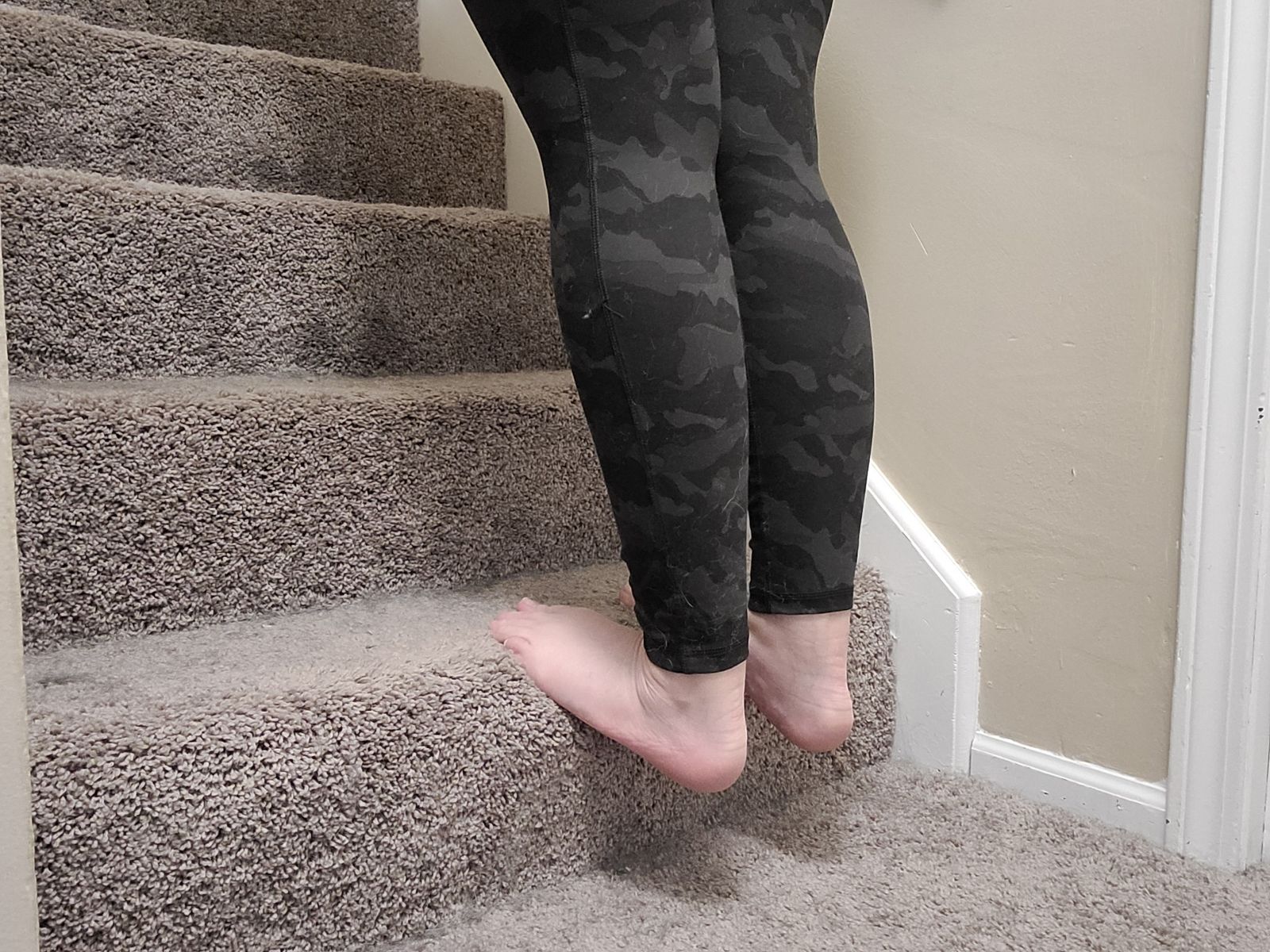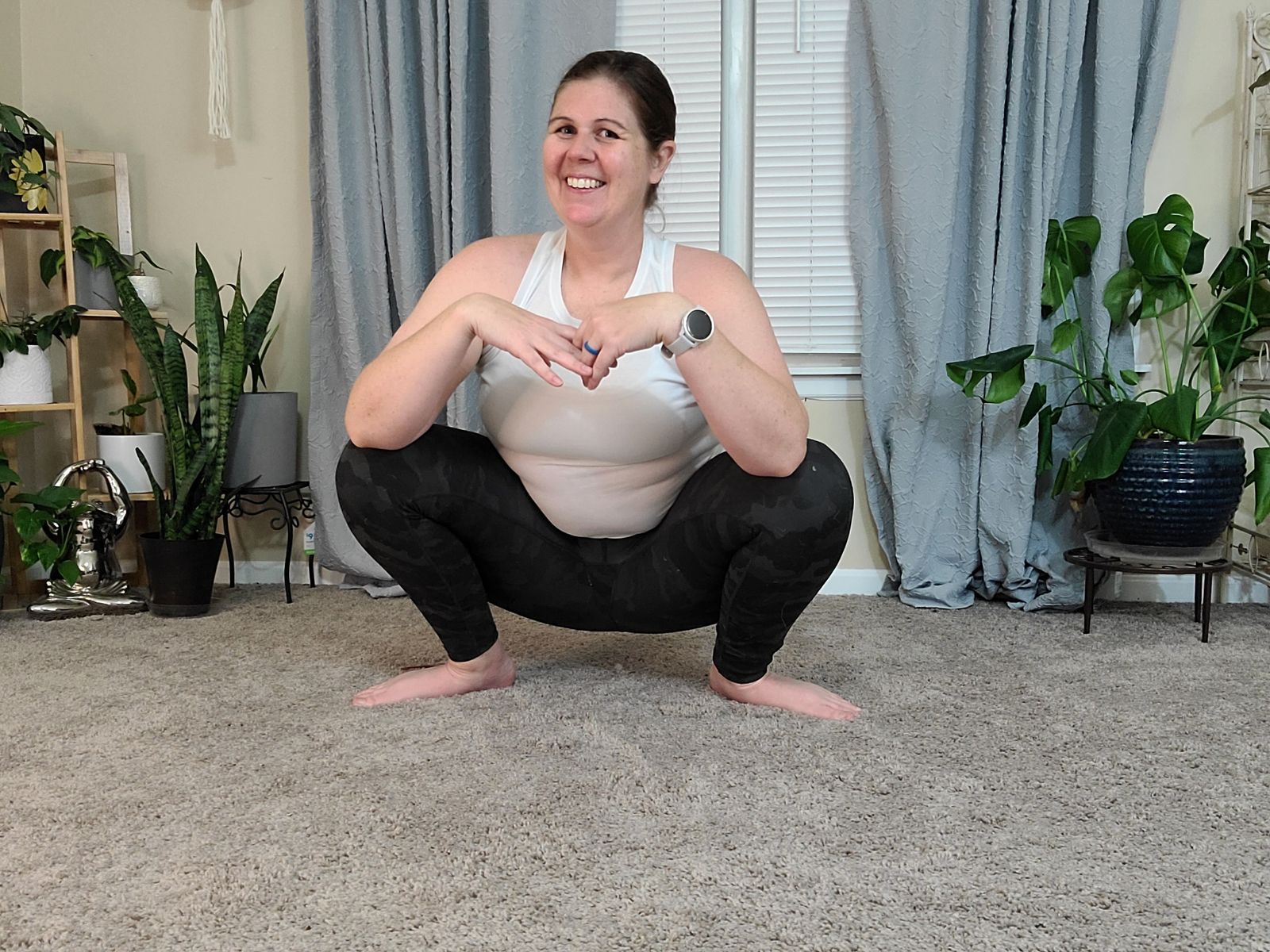 Strengthen your calves. We already talked about tight calves being a problem. The same holds true with weak calves. Strengthening the calves is easy to do. Start simple with basic slow calve raises either on a stair or on the floor. Try all 3 variations - toes facing forward, toes turned outward, and toes turned inward. Do as many as you can until you feel the burn. Then stop for the day. Don't keep going, the muscles are already fatigued. Work up to 3 sets of 20. If you're already there, try them single legged.
Do yoga. I hope you expected this yoga teacher to suggest yoga. 😀. One of the greatest benefits of yoga is that it brings you in tune with your body. It makes you more aware of those sensations in your body - the tension, the imbalances, and the places of softness. There are many many types of yoga and they are not all created equal. There are very athletic and fast paced styles like Baptiste Yoga and soft and nurturing styles like Restorative. Then there is a style that I teach that lies somewhere in the middle - a vinyasa style that works well for runners. We focus a lot on creating fluidity and releasing tension in the hips, low back, and hamstrings through controlled movements and stretching. I encourage you to try several different styles and teachers. Hopefully you find one that really speaks to you.

If you are in the Kansas City area, I'd love to have you join me for a class! You can find me via my schedule at www.yogareimagined.com/schedule/ for outdoor yoga. I'm also at Radiant Yoga in Overland Park and RoKC in Olathe.