So I was a little late jumping on the Ted Lasso bandwagon, but I am sure glad I finally did! That show is full of wise words and wonderful humor.
One of Ted's quotes that really stuck out for me was talking about warm ups because it's TRUE!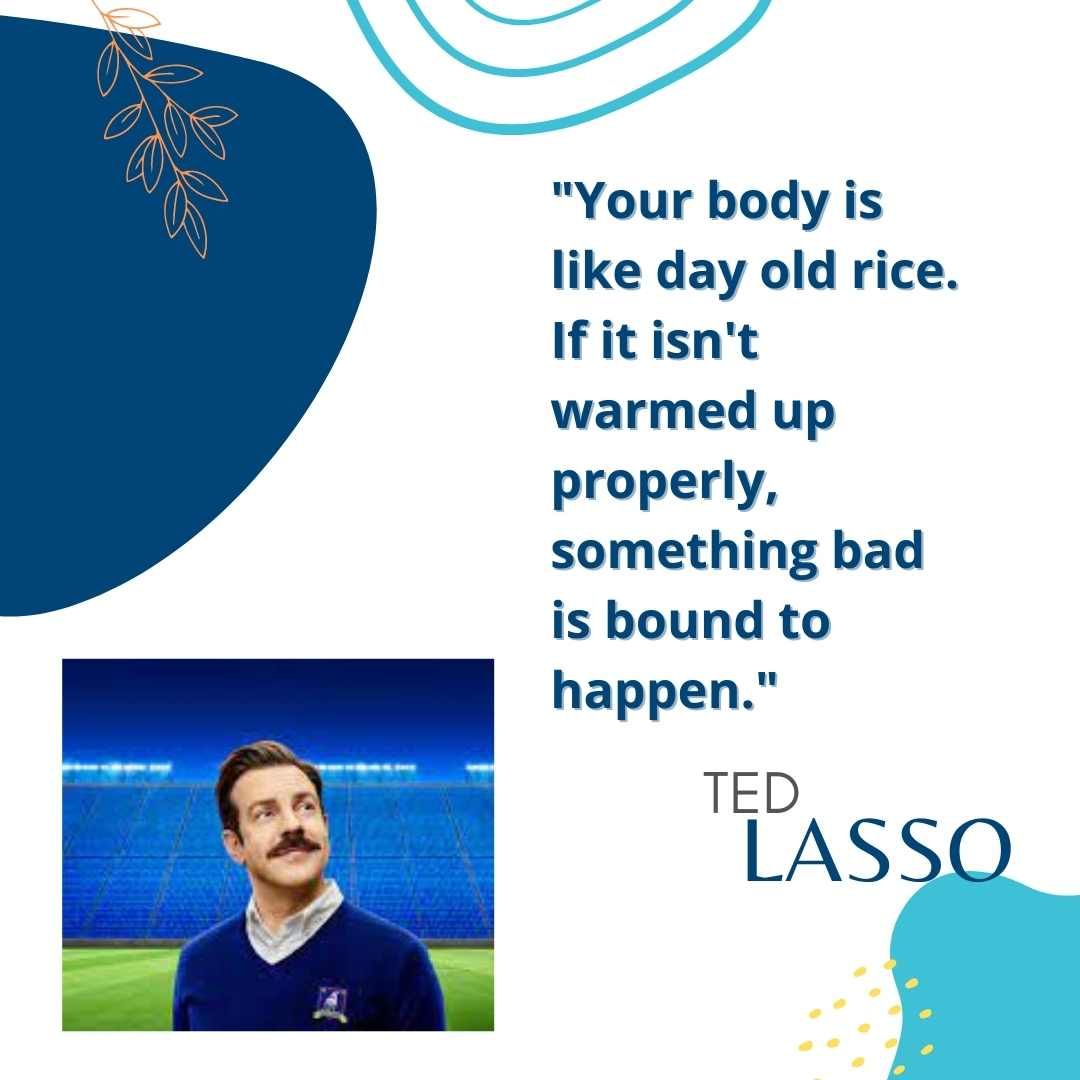 Whether you are about to go for a run, lift weights, or rake up all the leaves in the backyard, your body works more efficiently with a proper warm up. This happens by allowing the muscles to stretch and contract, by moving the joints through their full ranges of motion, and physically heating up the body.
When we do all this, the body loosens up, becomes less prone to injury, and you FEEL BETTER while moving.
Hell yeah!
I recently hosted a Beta Test for an upcoming program I'm launching called Run Away from Injury. In this program, we talk a lot about adding quick and efficient movements prior to a run. I created a . video for them to watch on their phones prior to a run. But in all honesty, the moves are not solely for runners. They can benefit anyone!
"A small amount of movement before a run can make a huge impact!" - J.Johnson (beta tester)
Here is the link to the YouTube video I made for those warm ups.
Do each movement a few times on each side, then move onto the next. You can get it all done in 5 minutes or less.
Let me know when you try this out😎.
Kristy
PS - I will talk a lot more about Run Away from Injury very soon. Stay tuned.